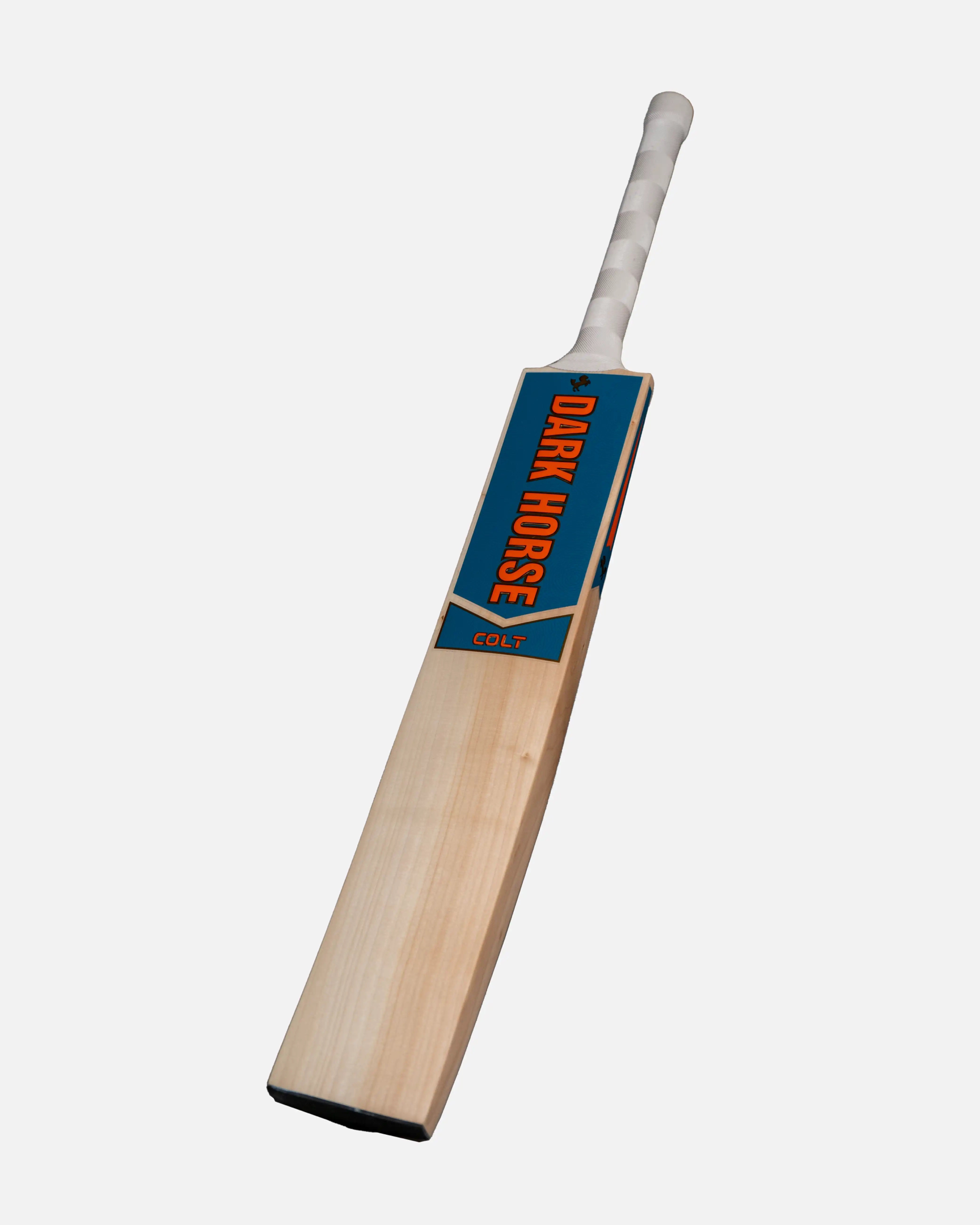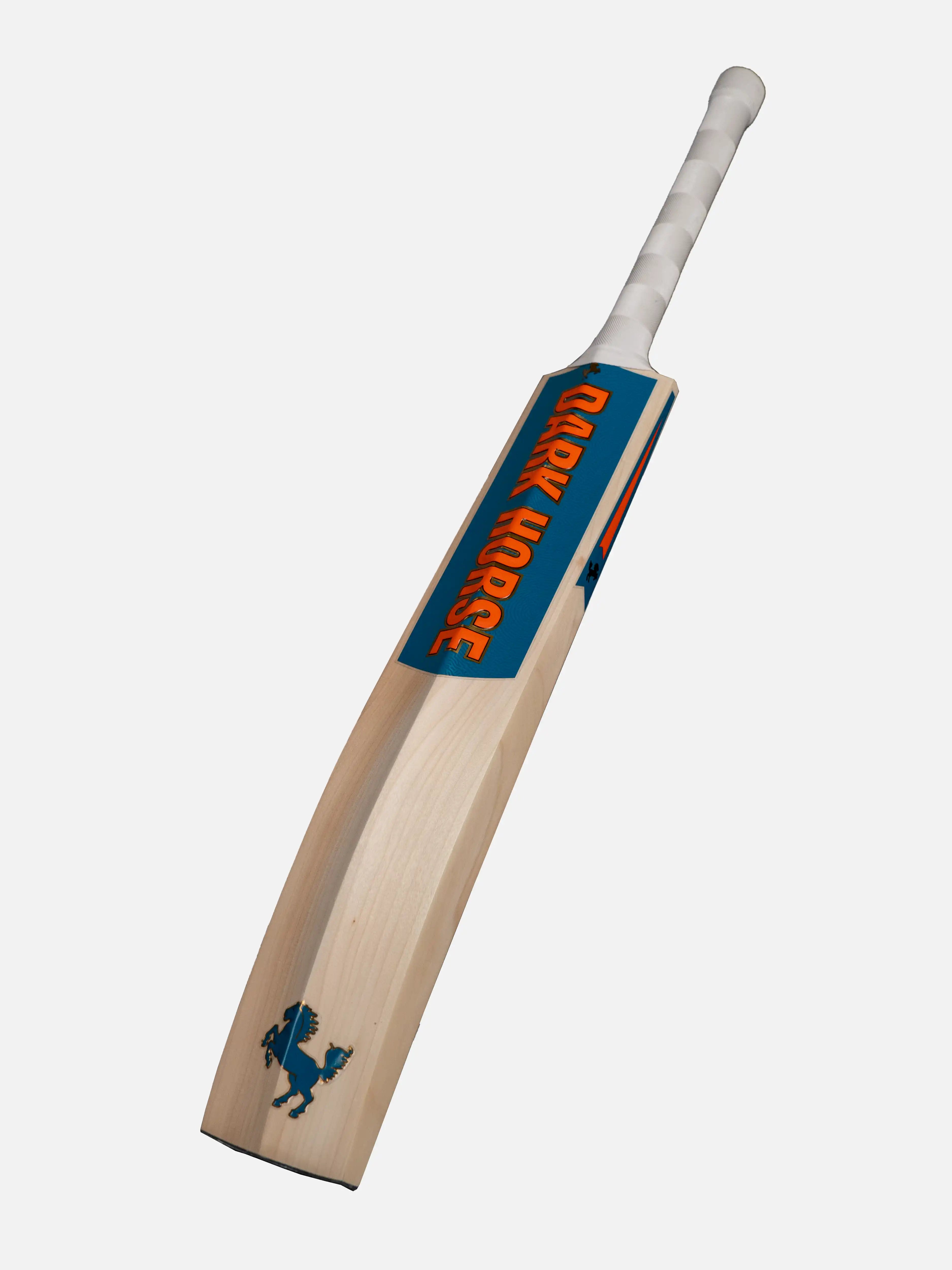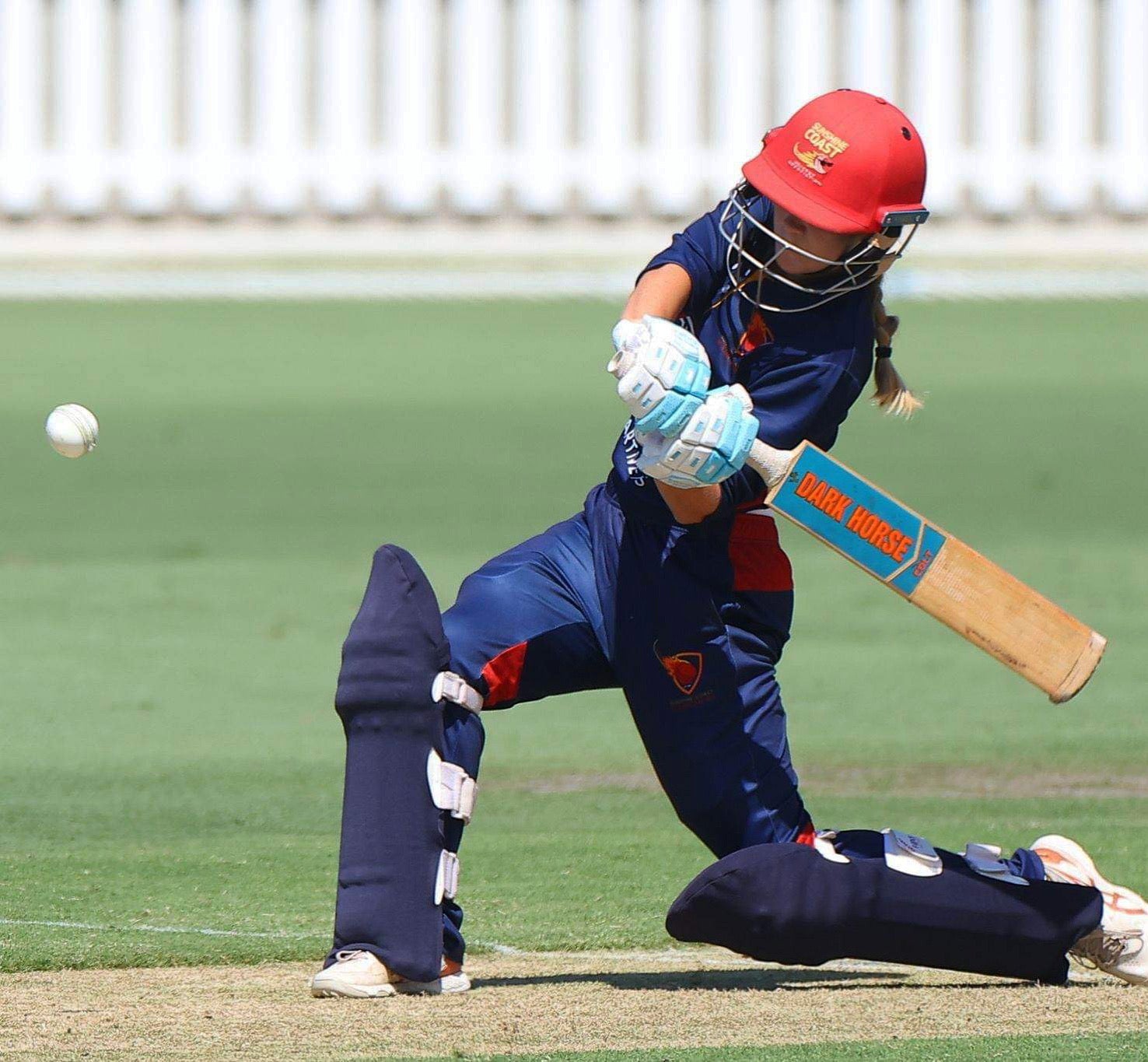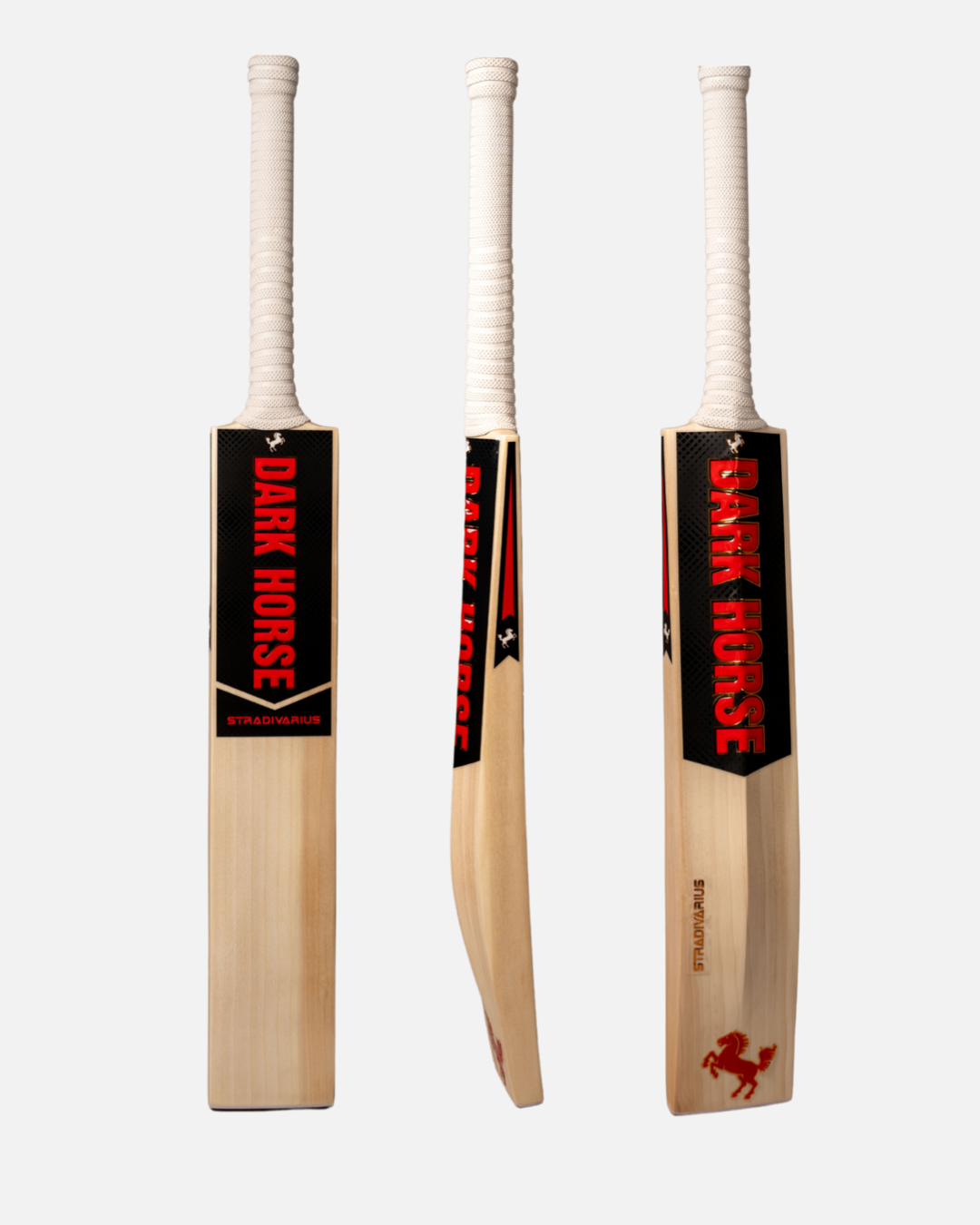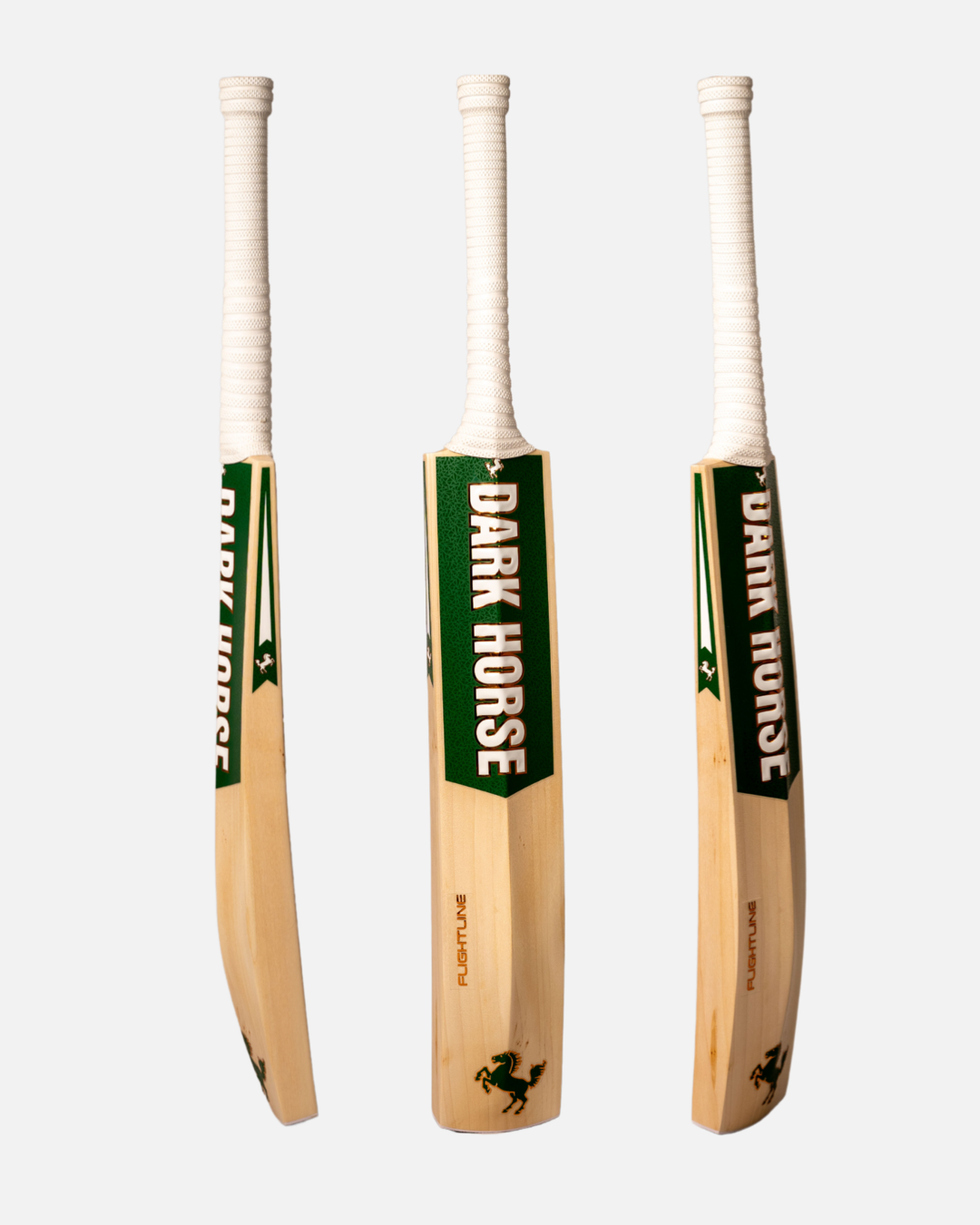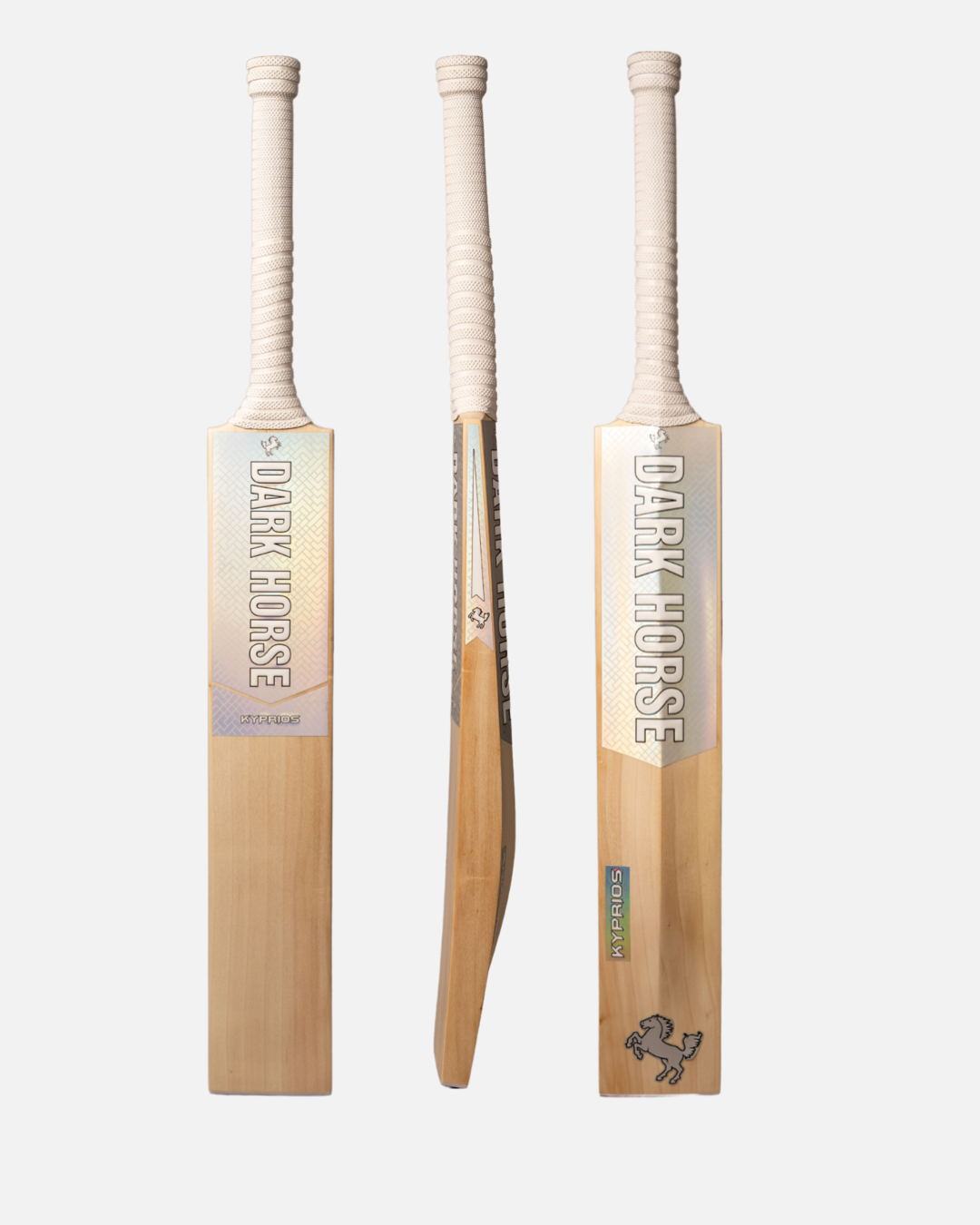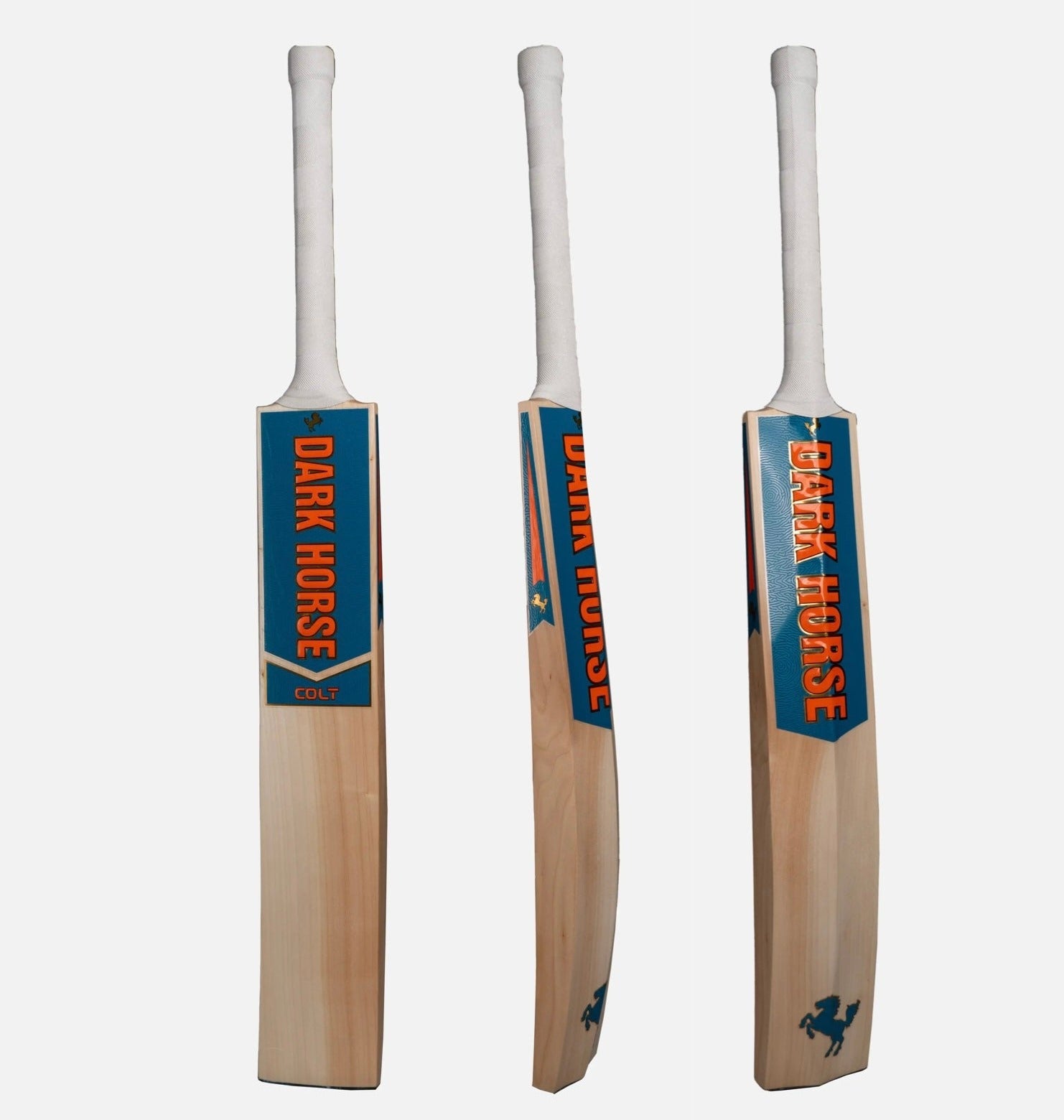 DARK HORSE COLT - JUNIOR
---
DESCRIPTION
The new Dark Horse Colt is handcrafted from Grade 1 English Willow and is available in harrow, size 6 & size 5. A mid-low sweet spot with a high spine going through to the toe will help young players with the weight distribution and provide maximum hitting power. Have the option of choosing which stickers you'd like on your new bat. 
FEATURES:
Profile: Concave profile with a high spine running through to the toe
Sweet Spot: Mid-low sweet spot 
Grade 1 English Willow
Edges: Huge edges for junior bat with edges around the 35mm-40mm mark 

Face: Semi-round bat face to reduce twist
Handle: Quality handmade-semi oval 12 piece handle giving strength, power and twist protection 
Toe: Fitted with a rubber toe guard
Fibre glass protection face can be added free of charge. Please let us know if you'd like the done
WEIGHT:
Harrow: 2lb 3oz - 2lb 4oz
Size 6: 2lb 2oz - 2lb 3oz
Size 5: 2lb 1oz - 2lb 2oz
Option of stickers is available. Get in touch for more information at darkhorsecricket@gmail.com or through any of our social media channels.